No.1 Professional and affordable massage center in Al Barsha. Come and visit us today!
Carlton hotel behind building.Unit 208 Barsha Horizon Bldg.
Al barsha 1 ,Dubai
Everyday from 9AM morning- 3AM evening
Feel good, Feel nice, Feel healthy.
This type of massage focuses on muscle relaxation, targeting superficial muscles (rather than the connective tissues targeted in deep-tissue massage) and increasing blood circulation.
A type of therapy that incorporates the use of scented essential oils into a massage. The massage involves alternating between gentle and harder pressure while using a blend of essential oils.
A hot stone massage is a type of massage therapy. It's used to help you relax and ease tense muscles and damaged soft tissues throughout your body.
Deep tissue massage will work out the knots from stressed, overworked muscles and connective tissue (fascia) to alleviate immediate pain, as well as chronic joint and muscle pain. It also promotes faster healing by increasing blood flow and reducing inflammation.
This type of massage will help ease pain, increase hand strength, and reduce feelings of stress and anxiety. Hand massage can complement treatments for arthritis, carpal tunnel syndrome, neuropathy, and other conditions.
Exclusive Indian Massage with our best massage therapist from India. Feel relax and good with Raha Spa. Reduced muscle tension, improved circulation, reduction of stress hormones, increased joint mobility and flexibility, and improved skin tone.
Lomi lomi utilizes medicinal plants, massage, breath exercises, and meditation. Lomilomi is also known as Hawaiian bodywork, temple style or traditional style lomilomi massage.
Moroccan baths, or 'hammam' are a traditional ritual that is popular all around the world, and for good reason. The relaxing experience is not only enjoyable – it has myriad health benefits.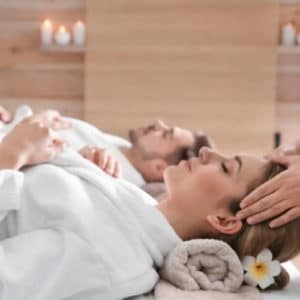 Invite your partner and have an amazing and relaxing massage at Raha Spa. Enjoy quality time together and a healthy relationship. Improve Feelings of Affection with each other.
Located in Al Barsha, Dubai. We offer all types of massage. We also have different massage therapist from all over the world. We got it all from Arabic, Europe, Asian masseuse.
The best Spa in Al Barsha with best price and deals. 
"masseuse is very professional and very nice All the sfaff are friendly. Definitely recommended spa in Al Barsha."
Spa that blossom into New You!
Massage shop for Men & Women
One of the best spa in Al Barsha for Men & Women
Customer is always right! Customer satisfaction guaranteed.
The best and lowest price ever! Come and compare prices.
It's easy to find us on google map. Get your direction and come to us. We are waiting for you!